TOPLINER 3x360° multicone laser Green
| | |
| --- | --- |
| Article number: | A00507 |
| EAN: | 4620764639702 |
2 years Warranty
Working days orderd before 17:00 hours same day send
Whatsapp your questions to +31-655117271
send a email to [email protected]

2 weeks
Information
ADA TOPLINER 3x360° Green
The Multiline (3D) laser ADA TOPLINER 3x360° is a multiline laser for the professionals.
by means of a cone laser, the Topliner projects a 360 ° line horizontally and 2 axes vertically 90 ° from each other. both vertical 360 ° 
The Topliner projects a cross on the ceiling and on the ground just next to the laser, allowing you to expand a plumb line on the floor and ceiling.
This laser is ideal to use both inside and outside (with optional receiver) for walls, ceilings, tiling, kitchens, fencing, façades, etc.
Turning 90 ° corners for walls, tiles, kitchens, etc. is time-saving with this Topliner 3x360.
The ADA Topliner is a self leveling laser with a high accuracy of 2 mm at 10 meters.
And works on li-ion batteries of 3300 mA
The operating time with all lines on is about 8 hours, when the Li-ion battery is fully charged The lines can be switched on and off separately.
The laser also works when it is connected with the supplied charger at 230 Volt.
The Topliner 3x360° also features a hand receiver mode, which makes it possible to detect the laser beam with an optional handheld receiver at a distance  between 20 and 40 meters from the laser.
It is also possible to fix the lines of the instrument simply by placing the switch in the middle position, making it possible to place the laser at an angle.
It is also simple to place the laser on a tripod by means of its 1/4 "and 5/8" connection
The 5/8 "connection sits on the provided 360 ° rotatable rotation foot with fine adjustment to turn the laser very accurately in a certain direction.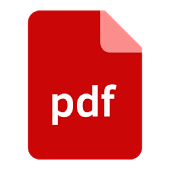 (manual)
Specifications:
Work distance 20 m
Working  distance with handheld receiver 40/50 m
Accuracy ± 0.2 mm / m
Laser projection 3 lines of 360 °
Thread for tripod 1/4 "5/8"
Laser class 2
Laser diode 532nm, <1 mW Dust /
water density class IP 54
Battery Li-ion battery pack
Sizes 130x160x60 mm
Weight 0.9 kg Included:
Laser instrument
Foudraal
Rechargeable
battery
Charger
Laser
target
plate
instructions
Reviews
No reviews found
Read or write a review